Why Join the Think GA Homes Team at Atlanta Communities?
We are not your average real estate team. We carefully interview every agent and are specifically looking for EXCEPTIONAL agents who are independent thinkers, entrepreneurial in nature, very tech-savvy, and possess a certain set of characteristics. We don't automatically accept you just because you have a license and want to be part of our team.
Check out our commission structure, benefits, and tools we employ to help you stand out from your competition.
We follow the "do the right thing" philosophy. This will be a breath of fresh air for agents who are used to the large team model! We encourage cooperation between agents both inside and outside of our brokerage and we encourage everyone to work together to achieve their goals. The goals of the client(s) and the agent(s). There is a "right way" to operate in the real estate industry. We lead by example!
Atlanta Communities is an independent real estate brokerage with 7 locations throughout Georgia. They represent buyers and sellers all over Georgia. You would be joining one of the top Real Estate Brokerages and for more information, you can visit ATLANTA COMMUNITIES CAREERS and find out all about their technology, commission plans, training, and more.
Does this sound like you? Give us a call or use the Contact Form below!
What Is Our Mission?
We follow a simple philosophy, the "do the right thing" philosophy. You will always be treated with respect. In return we expect our team members to provide our clients with outstanding service from start to finish. We need your guarantee that you will always do what is in the client's best interest, beyond and above your own commission check, always tell the truth and always work as hard as you can for our clients.
Our Goal is; to be there for our clients on their 1st House purchase, 2nd, 3rd, and any future properties they might want or need to buy and/or sell. We want to be their Agents for Life!
We encourage you to brand yourself and find your niche (clients hire YOU for who you are, not for which brokerage you are affiliated with) and you will have full access to your team lead and all our team resources. Our commission structure, benefits, and tools enable you to be a top producer!
ATLANTA COMMUNITIES - Commission Structure
See ATLANTA COMMUNITIES for more information on everything Atlanta Communities Real Estate Brokerage offers.
THE THINK GA HOMES TEAM at ATLANTA COMMUNITIES OFFERS YOU MORE
High-Quality Leads Provided from various sources
YRLY Cap reduced by 50%
A Team IDX Website (FMLS & GAMLS) – Branded to each agent.
Built-in CRM
Single Property Sites
Branded GSuite for Business Tools (ie branded email, calendar, contacts, and office suite).
Business cards
Contract to Close transaction coordinator
Team Meetings & Support
Mentorship Program*
Networking Events
Coaching & Training Program
And so MUCH MORE!
HEAR WHAT OUR AGENTS HAVE TO SAY!
We Don't Do Average!
What DO we want? We DON'T want an agent to come in and be "average" If you are looking to only sell 5-8 homes a year (like the average Realtor), there are plenty of places for you. We are building a "high performing team" of skilled, experienced, knowledgeable, and credentialed agents.
Some agents Make Things Happen.
Some agents Watch Things Happen.
Some agents Wonder What Happened.
Are you ready to Make Things Happen!
We want you to be flexible, forward-thinking, and involved! You will collaborate within the brokerage and throughout the industry.
Join the Think GA Homes Team and Let Us Help You Succeed and Reach Your Full Potential!
What characteristics does the Think GA Homes Team look for in an Agent?
BE FLEXIBLE AND ADAPT
Be open to new ideas, practices, business models
Commit to continuous learning
Share, reach out across generations, markets, etc
Embrace technology
Broaden your views of homeownership and the American Dream
BE MORE AWARE
Of consumer values, behaviors, needs, preferences, and expectations
Of industry, market (local and national), community, and legislative/regulatory trends and issues, and their implications
Of trends and practices outside of real estate that could have an impact
Of changes in technology and where consumers go for information and resources
Of the data available and how to USE and INTERPRET it to your advantage
GET INVOLVED
Engage fully at all levels to influence change and remove barriers to housing and homeownership
Provide for housing choice to meet consumer needs
Raise our visibility as a community and market expert
COLLABORATE
Within the industry between and among agents, brokers, and industry partners
Outside the industry with professionals and groups from related disciplines
Form "Service Partnerships" to bring value to clients
From a position of strength, work with and add value to other service providers to share information, bring VALUE to clients and drive business results
STRENGTHEN YOUR BRAND
Know your market, find your niche and be the expert
Differentiate yourself from other Realtors and service providers
Clarify your value as the source of information, provide guidance, and be a consumer advocate
Provide the personal touch, the human element, the relationship with the consumer that others can't
If you embrace your business as we do, you will SUCCEED! Contact Lyssette Navarra below to start!
* The above characteristics were adapted from NAR's Rethink The Future of Real Estate Campaign!
JOIN OUR TEAM, NO REGRETS!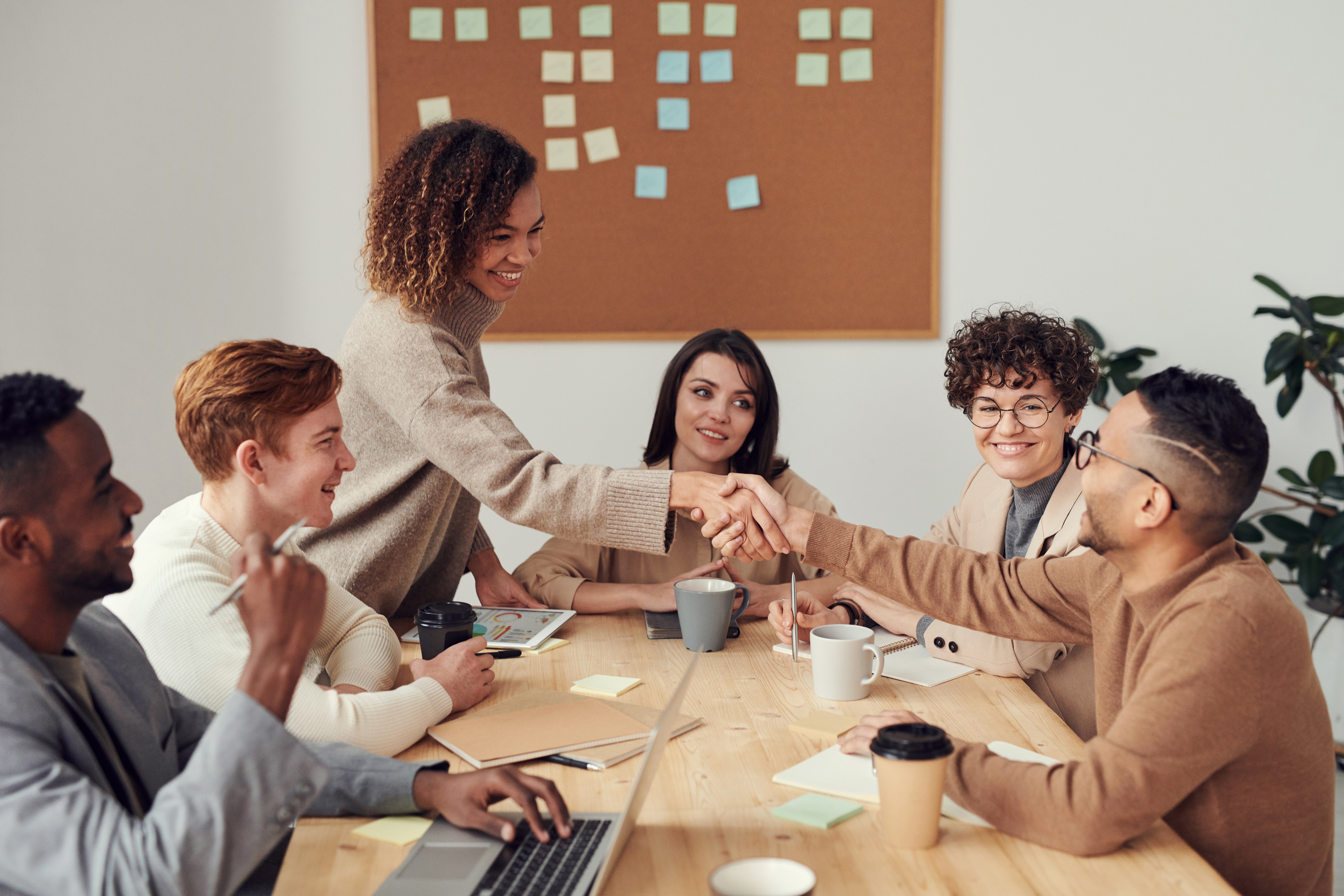 Complete the form below and a member of our team will be in touch shortly.